With Jesus our heaven
Here we begin Chapter 7 of the RB, on humility—an equal opportunity chapter for every monk and nun, and the heart of the interior methodology of the monastic way. This is the place where the practical meets the spiritual and vice-versa, the place where it is everyday ordinary life and everyday ordinary events that are the grist to the mill of holiness. Every day, every hour we are faced with opportunities for humility, and I should say, many of them of our own construction.
First it is important to say that humility is simply the quality of living in the truth of our being created, loved, and sustained by God, and all this implies. It enables one to accept with equanimity the unknown measure of either one's goodness and badness, no more, no less. It does sometimes seem that we have more opportunities for confronting our badness, but that is only the half of the matter.
Novices, St Benedict says, are to be tested in all patience, and in whether they are eager for the liturgy, for obedience, and for accepting all the ordinary difficulties of the common life. This does not stop when one is a junior or a senior but more is added: juniors and seniors are also tested by their areas of responsibility, and if they are in leadership, by the needs and characters of the people in their care, and by their own response to them.
As if this weren't enough, all are tested by the burden of their own sins and failings, and outright bunglings. In the production of fodder for personal humility there is no end; we are always creating new material for future repentance, as the layers of personal duplicity, sloth, evasion, and so on are revealed by daily circumstance, one after another. And we are tested by our graces as well: do we claim them as endemic, as by right, or are they borne as St Benedict says, as produce of the Holy Spirit working within us?
As Julian says, there is no need to go looking for exotic spiritual penances, for to each of us ready-made, tailored penances will be sure to come. It is as though you were to go down to the Wolf River and stand in the middle of it. There is no need for you to go looking for the water—it comes directly to you inexorably, inevitably, endlessly, new water every minute and all you have to do is stand there for it.
In all this we have the promise that if we stand there in the place we've been invited to stand, doing the work we are called to do, patiently bearing with ourselves and one another and all the occasions we collectively manage to produce for humility, we will be raised from the death of our own sinfulness and into communion even now, this minute, with Jesus our heaven, gentle and humble of heart, who stands with us.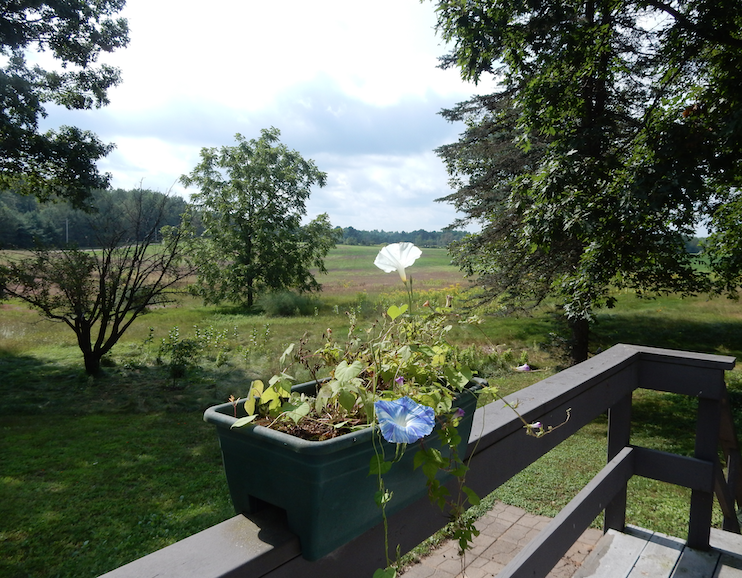 Recent Issues
November 2023
October 2023
July 2023
May 2023
January 2023
December 2022
October 2022
September 2022
July 2022
May 2022
April 2022
March 2022
January 2022
December 2021
November 2021
October 2021
June 2021
May 2021
April 2021
February 2021
January 2021
December 2020
October 2020
September 2020
August 2020
July 2020
June 2020
May 2020
April 2020
March 2020
February 2020
January 2020
December 2019
November 2019
October 2019
September 2019
August 2019
July 2019
May 2019
April 2019
March 2019
January 2019
December 2018
November 2018
October 2018
September 2018
August 2018
July 2018
June 2018
May 2018
April 2018
March 2018
February 2018
January 2018
December 2017
November 2017
October 2017
September 2017
June 2017
May 2017
April 2017
March 2017
February 2017
January 2017
December 2016
November 2016
October 2016
September 2016
August 2016
July 2016
June 2016
May 2016
April 2016
March 2016
February 2016
January 2016
December 2015
November 2015
October 2015
September 2015
August 2015
July 2015
June 2015
May 2015