Changes
Because of the late-summer timing of our move, the changes of the season have just caught up with us. We had just become accustomed to the arrival each evening and departure each morning of geese from a nearby lake, but now they have gone south for the winter. We had just begun to take in the rich greenness of our surroundings, and now fall has begun to glaze the woods in gold and copper and red. Winter constellations are beginning to peep over the horizon. And the light has changed.
In Julian's anchorhold life, not much would have changed from day to day. The monastic life has a similar stability—one can count on the same activities at the same times, day in and out, the same places and the same faces, the same cycles. It is largely the inner landscape that shifts over time, as one grows. The depth of commitment—to baptismal vows and to one's varied vocations—is the rootedness that makes real growth possible and which bears the fruit of a stability that cannot be found elsewhere, especially when the outer stability is disturbed.
In our way of life, sudden outer change and upheaval are the exception, but when they do happen, that inner stability is the keel that directs us through any waters. Each change is an invitation to letting go and discerning where one's treasure truly lies, and in its own way, an invitation to deeper growth and flourishing in Christ. If anything, we are always called to more change, more growth, since "to be like our Lord perfectly" as Julian notes, "is our true salvation and our complete bliss." And He himself is our way.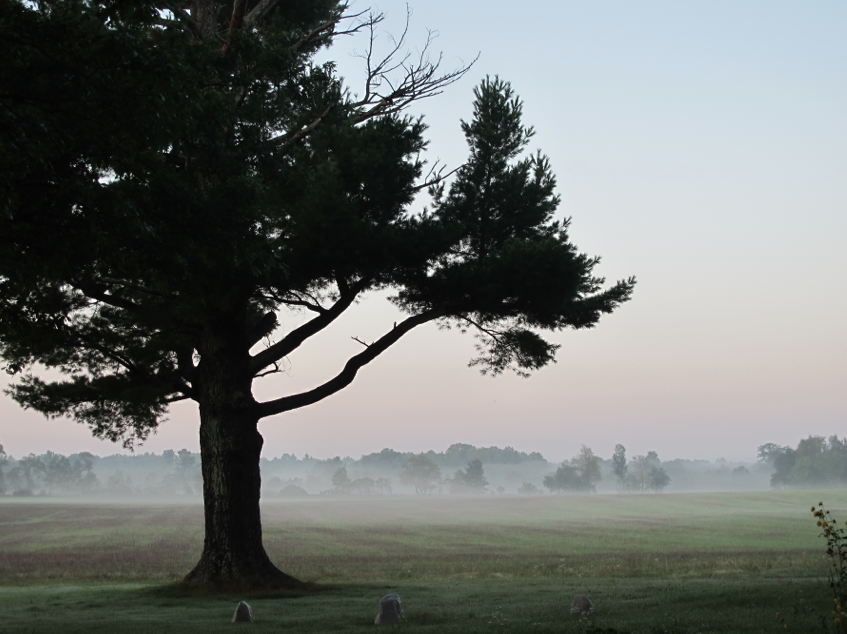 Recent Issues
November 2023
October 2023
July 2023
May 2023
January 2023
December 2022
October 2022
September 2022
July 2022
May 2022
April 2022
March 2022
January 2022
December 2021
November 2021
October 2021
June 2021
May 2021
April 2021
February 2021
January 2021
December 2020
October 2020
September 2020
August 2020
July 2020
June 2020
May 2020
April 2020
March 2020
February 2020
January 2020
December 2019
November 2019
October 2019
September 2019
August 2019
July 2019
May 2019
April 2019
March 2019
January 2019
December 2018
November 2018
October 2018
September 2018
August 2018
July 2018
June 2018
May 2018
April 2018
March 2018
February 2018
January 2018
December 2017
November 2017
October 2017
September 2017
June 2017
May 2017
April 2017
March 2017
February 2017
January 2017
December 2016
November 2016
October 2016
September 2016
August 2016
July 2016
June 2016
May 2016
April 2016
March 2016
February 2016
January 2016
December 2015
November 2015
October 2015
September 2015
August 2015
July 2015
June 2015
May 2015