For all the saints
Often we go along in our lives struggling for goodness, or some approximation of it, with one eye on our future in heaven and the other, sometimes a keener, eye on what is happening to us now at this moment—our work, our preoccupations, pains, bothers, worries, hopes, ambitions, fears. As Madeleine Delbrel humorously put it, "Lord, I love you more than anything...in general...but right now, in their brief, passing moment I would love an English cigarette...or maybe a Gauloise even more." Daily things have a way of pushing themselves to the fore as important, and to an extent they are. Yet there is a hierarchy of values to be learned and observed.
In the midst of this muddle of relativity, we are reminded today of the real order of things. What comes through to us in this feast is that for the company of saints, their desire, up to and including the final point of material crisis, was not a doughnut, but holiness, and love embodied. It was Jesus. At the point of crisis, these saints received their desire—their heaven, Jesus in his glorified body—not finally as disembodied spirits, but in their own real bodies, made holy by obedience.
The matters of our present life matter because it is through the experience of them day to day that we learn what is actually important. It is through the experience of our days that we learn, for instance, what love is, how to exercise it, and what is worthy of it. Second, we learn to desire the holiness that makes saints. And we have those saints, the whole company of people to look to for help and example, people not unlike us. This is what mimesis was made for, this is where mimesis is an entirely good thing.
The more we take on the holiness of Jesus, and paradoxically, the more aware—the more here we are—in the midst of our material life, the more the desires of our lives sort themselves into proper relative order. In a day of crisis, perhaps our last day, the effective residue and the habits formed by the slowly accumulating pile of everyday decisions and choices we've made will be tested. By God's mercy and the prayers of the saints, may all these be shown to be made of love.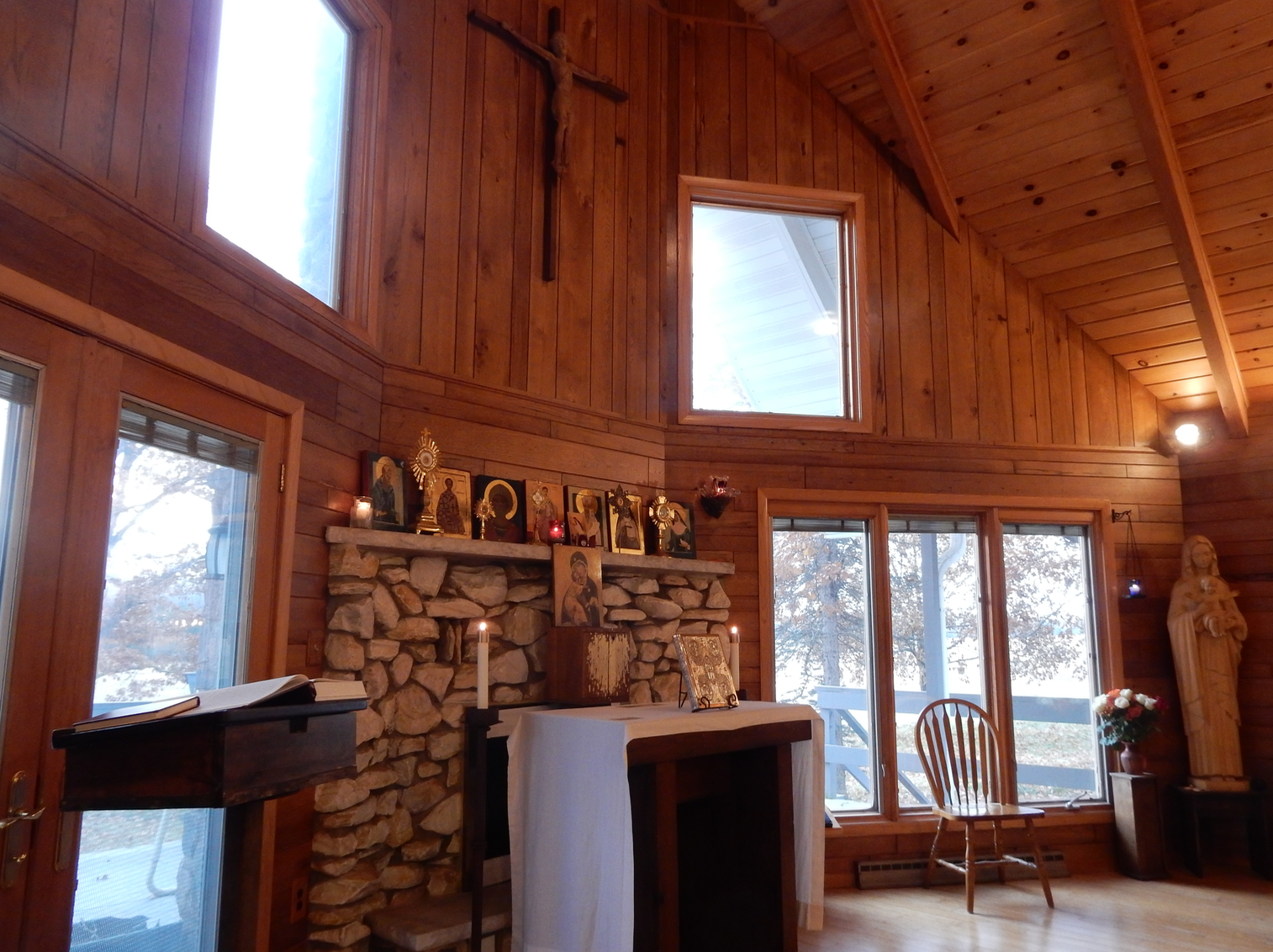 Recent Issues
July 2023
May 2023
January 2023
December 2022
October 2022
September 2022
July 2022
May 2022
April 2022
March 2022
January 2022
December 2021
November 2021
October 2021
June 2021
May 2021
April 2021
February 2021
January 2021
December 2020
October 2020
September 2020
August 2020
July 2020
June 2020
May 2020
April 2020
March 2020
February 2020
January 2020
December 2019
November 2019
October 2019
September 2019
August 2019
July 2019
May 2019
April 2019
March 2019
January 2019
December 2018
November 2018
October 2018
September 2018
August 2018
July 2018
June 2018
May 2018
April 2018
March 2018
February 2018
January 2018
December 2017
November 2017
October 2017
September 2017
June 2017
May 2017
April 2017
March 2017
February 2017
January 2017
December 2016
November 2016
October 2016
September 2016
August 2016
July 2016
June 2016
May 2016
April 2016
March 2016
February 2016
January 2016
December 2015
November 2015
October 2015
September 2015
August 2015
July 2015
June 2015
May 2015