The gift of the Spirit
Now Jesus is in the midst of his gathered disciples—here, there, on the other side of the world, next door—from whom he can no longer be separated. And he gives them his peace, their mission, and the Holy Spirit. These three will always go together.
In their brokenness and their propensity to failure the disciples are clearly not equal to the charge to be witnesses, nor, with their too-worldly understanding of power and their terror of vulnerability, are they up to bearing the authority freely to give freedom from sins. Yet they have the gift of the Holy Spirit, however much they are receptive to this gift. And they have one basic task, and that is to live Jesus just as Jesus lived the Father among them.
It will be a task challenged on every side by their own inhibitions and prejudices about how God should work and who God should love and how much. These weaknesses will cause them to stumble, but they are not told they will never fail, and in a sense they are even asked to remain empty-handed and not to try to become powerful in the terms they most know, since their lives do not need to say "We are strong and effective, successful and prophetic" but "We have seen the Lord" and are, even in their weakness and failure, slowly becoming like him.
This will be a long process, but they are never alone in it. In her encounter with the risen Christ, Julian was told, "You will not be overcome." There will be much to struggle through, but in the light of Easter nothing ever can be, or need be the same again.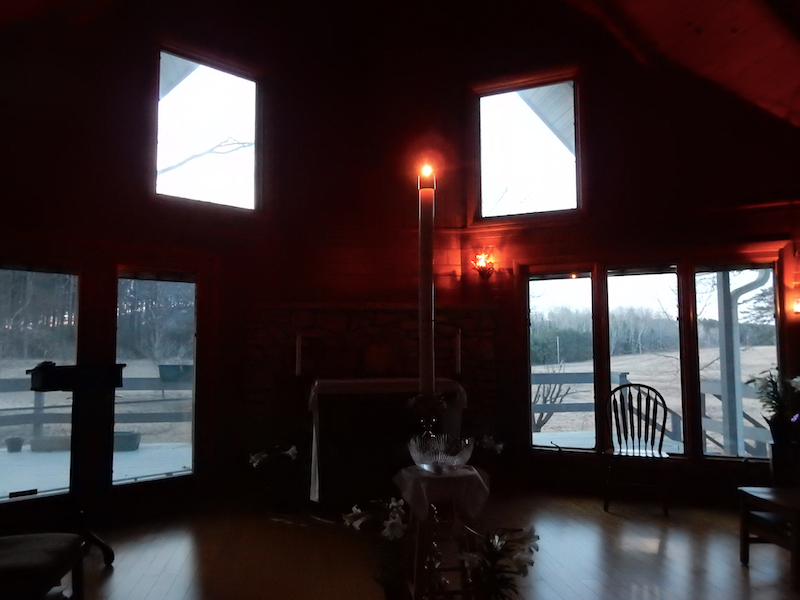 Recent Issues
November 2023
October 2023
July 2023
May 2023
January 2023
December 2022
October 2022
September 2022
July 2022
May 2022
April 2022
March 2022
January 2022
December 2021
November 2021
October 2021
June 2021
May 2021
April 2021
February 2021
January 2021
December 2020
October 2020
September 2020
August 2020
July 2020
June 2020
May 2020
April 2020
March 2020
February 2020
January 2020
December 2019
November 2019
October 2019
September 2019
August 2019
July 2019
May 2019
April 2019
March 2019
January 2019
December 2018
November 2018
October 2018
September 2018
August 2018
July 2018
June 2018
May 2018
April 2018
March 2018
February 2018
January 2018
December 2017
November 2017
October 2017
September 2017
June 2017
May 2017
April 2017
March 2017
February 2017
January 2017
December 2016
November 2016
October 2016
September 2016
August 2016
July 2016
June 2016
May 2016
April 2016
March 2016
February 2016
January 2016
December 2015
November 2015
October 2015
September 2015
August 2015
July 2015
June 2015
May 2015