Clarity
First greens, then varied shades of orange, and now the first two sprinkles of white, have been painted on the canvas of our forest in the past three months. The clarity of a little snow shows up how many trees have fallen in the woods. They are spindly, and don't appear to be on a trail, but their presence makes one guess what a pioneer must have felt when confronted with the travail of crossing an old forest.
A thin snow as these two have been, casts only a scrim of light over the landscape. Everything keeps its shape, and often is shown more clearly. The shining light of the snow shows both beauty and weathering, sometimes bestowing it—frosting the shapes of dead leaves—sometimes bringing it out—drawing the furrows in the field.
On those occasions, sometimes at prayer, when the light of grace shines on the soul, showing clearly those shortcomings one had hoped could stay in the dark or which one didn't even know were there, the effect can be more startling than welcoming. Yet God's loving kindness is often like the light of a thin cast of snow, very gentle and illuminating, and accepting that the divine illumination is a gift inviting our response, is one way to bring beauty to a dark place.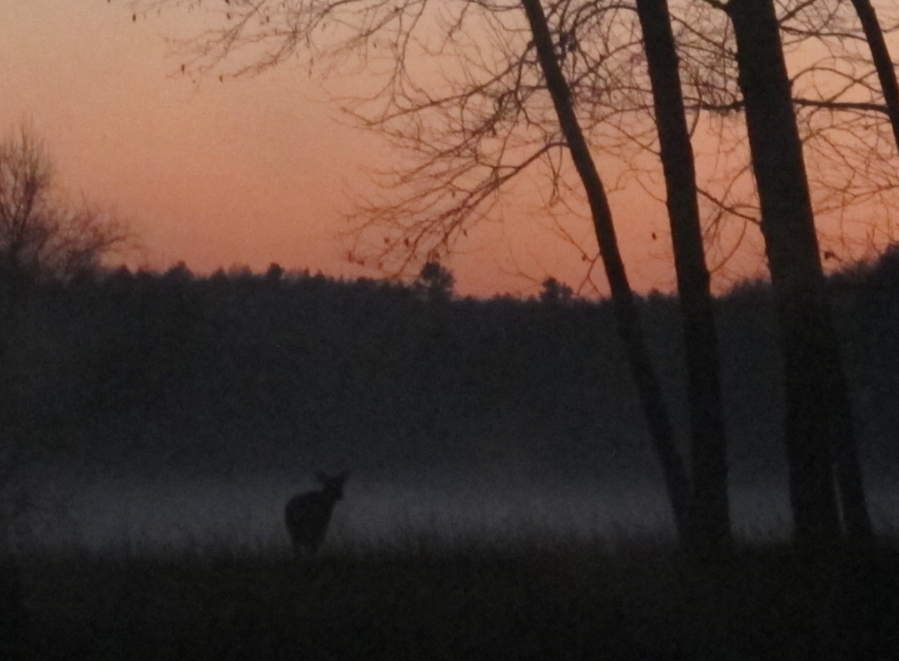 Recent Issues
November 2023
October 2023
July 2023
May 2023
January 2023
December 2022
October 2022
September 2022
July 2022
May 2022
April 2022
March 2022
January 2022
December 2021
November 2021
October 2021
June 2021
May 2021
April 2021
February 2021
January 2021
December 2020
October 2020
September 2020
August 2020
July 2020
June 2020
May 2020
April 2020
March 2020
February 2020
January 2020
December 2019
November 2019
October 2019
September 2019
August 2019
July 2019
May 2019
April 2019
March 2019
January 2019
December 2018
November 2018
October 2018
September 2018
August 2018
July 2018
June 2018
May 2018
April 2018
March 2018
February 2018
January 2018
December 2017
November 2017
October 2017
September 2017
June 2017
May 2017
April 2017
March 2017
February 2017
January 2017
December 2016
November 2016
October 2016
September 2016
August 2016
July 2016
June 2016
May 2016
April 2016
March 2016
February 2016
January 2016
December 2015
November 2015
October 2015
September 2015
August 2015
July 2015
June 2015
May 2015