Transfigured
"And just at the same time that I thought, by appearance, that His life could no longer last ... suddenly, He changed His blessed countenance.... Then brought Our Lord merrily to my mind: 'Where is now any point to thy pain or to thy distress?' And I was completely happy" (Ch. 21). "Then spoke our good Lord Jesus Christ, 'It is a joy, a bliss, an endless delight to me that ever I suffered the Passion for thee; and if I could suffer more, I would suffer more'. In this experience my understanding was lifted up into heaven and there I saw three states of bliss ..." (Ch. 22).
Julian's words are like a tiny liturgy of the Transfiguration: the transformation of our Lord's face; Moses, Elijah and Jesus conferring on Mt Tabor about the upcoming Passion as "three states of bliss"; the magisterial "It is I" passage in Ch. 26 as the Father speaking "This is my son, my beloved, listen to him".
This may be to read layers in the text that are not intended; but the point here is more about Julian's words setting off a vibration which entrances the inner ear and offers its own song, introducing one to deeper understandings than can be had by other ways. Such an excursion of free-association has to be kept in check, for not only can it quickly run into over-indulgence but, like a paraphrase, it is unfair to Julian who chose her words with such care. But the light of the Transfiguration is a greater light than what is already understood, and in it we need not only patient attention but openness, and delight.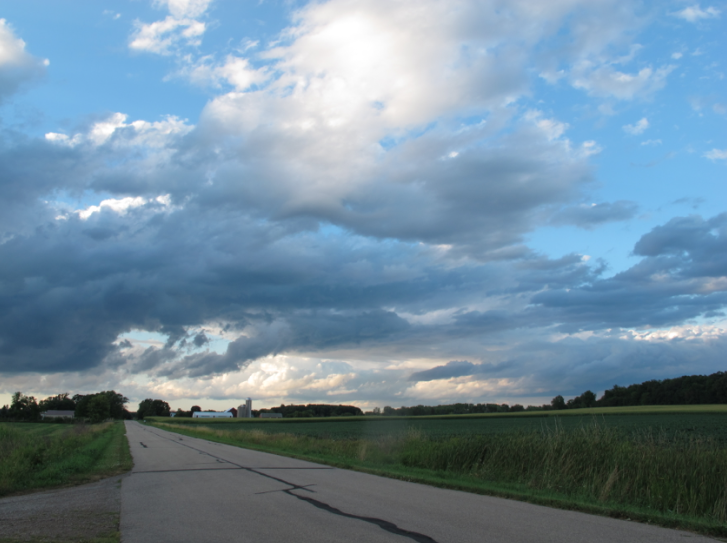 Recent Issues
July 2023
May 2023
January 2023
December 2022
October 2022
September 2022
July 2022
May 2022
April 2022
March 2022
January 2022
December 2021
November 2021
October 2021
June 2021
May 2021
April 2021
February 2021
January 2021
December 2020
October 2020
September 2020
August 2020
July 2020
June 2020
May 2020
April 2020
March 2020
February 2020
January 2020
December 2019
November 2019
October 2019
September 2019
August 2019
July 2019
May 2019
April 2019
March 2019
January 2019
December 2018
November 2018
October 2018
September 2018
August 2018
July 2018
June 2018
May 2018
April 2018
March 2018
February 2018
January 2018
December 2017
November 2017
October 2017
September 2017
June 2017
May 2017
April 2017
March 2017
February 2017
January 2017
December 2016
November 2016
October 2016
September 2016
August 2016
July 2016
June 2016
May 2016
April 2016
March 2016
February 2016
January 2016
December 2015
November 2015
October 2015
September 2015
August 2015
July 2015
June 2015
May 2015