Thanks
Monastic life is built on community, and we have never been so aware of our "local" community as we have when leaving one for another. This is a very special thank you to the individuals who were part of and have newly become part of our greater community, and made our relocation possible, of Waukesha, Madison, Verona, northeastern Illinois, Shawano, Green Bay, Appleton, and more:
Jill, Scott & Holly, Laura & Gary, Robin, Dean, youth members of the LDS Brookfield and Wales churches especially Connor, Bishop Matthew & Leslie, Fr Carl, Jason & Dcn George, Bella & Dave, Janet, Linda, Mary Lou, Jerry, Jean, KC & Fr John, Carol, John & Susan, Susan & Jim, Steve & Cindy, Noah, Dcn Laura & Terry, Tess, Patricia, Deb, Charlie...and probably some people we've missed.
With you, we loaded and unloaded trucks, got large heavy furniture and appliances into and out of a) the elevator b) the basement, c) the truck, ate lots of pizza, and laughed a lot. You cleaned our old house and made our new house properly messy, packed boxes, ran endless errands, barked up every tree trying to find us help, baked bread, told us stories, accompanied us on the very long drives, found new homes for furniture, stored our extra junk, left us with extra sturdy gloves, and showed up just when we needed an extra pair of hands. It has been such an adventure for four weeks and now another adventure begins as we settle into our new home. Thank you!!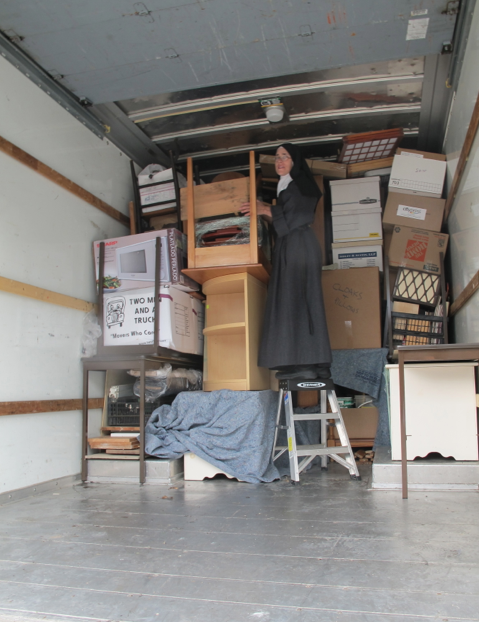 Recent Issues
November 2023
October 2023
July 2023
May 2023
January 2023
December 2022
October 2022
September 2022
July 2022
May 2022
April 2022
March 2022
January 2022
December 2021
November 2021
October 2021
June 2021
May 2021
April 2021
February 2021
January 2021
December 2020
October 2020
September 2020
August 2020
July 2020
June 2020
May 2020
April 2020
March 2020
February 2020
January 2020
December 2019
November 2019
October 2019
September 2019
August 2019
July 2019
May 2019
April 2019
March 2019
January 2019
December 2018
November 2018
October 2018
September 2018
August 2018
July 2018
June 2018
May 2018
April 2018
March 2018
February 2018
January 2018
December 2017
November 2017
October 2017
September 2017
June 2017
May 2017
April 2017
March 2017
February 2017
January 2017
December 2016
November 2016
October 2016
September 2016
August 2016
July 2016
June 2016
May 2016
April 2016
March 2016
February 2016
January 2016
December 2015
November 2015
October 2015
September 2015
August 2015
July 2015
June 2015
May 2015