Comfort
When circumstances get the better of one's inner quiet, when one longs for the peace which ought to be there but isn't, turning to a familiar and beloved book is a help.
In the midst of the unloading of U-Hauls, of the hammering and sawing of the carpenter laying down new flooring, one could use comfort and Julian's parable of the lord and the servant provided it. Julian's own inner quiet had been disturbed by her inability to find the answers to the quandaries she had put to God, so God gave her material for comfort — almost twenty years' worth of comfort, and puzzling, to sip. "Then our gracious Lord answered very mysteriously in showing a marvelous illustration of a lord who has a servant and he gave insight to my understanding in both of them." Yes — just the right "once upon a time" beginning to make tension lessen. Julian goes into great detail in telling her parable and we see the servant moaning, groaning and writhing in Constable's "Helmingham Dell" — the illustrated lord and servant.
As with any re-reading of a book, new phrases leap into prominence. Julian's theology re-astounds (though she had spent years in getting it thought out and written down) and yet one can swill it down to soothe the spirit. Like a good cuppa tea, it also refreshes, and restores a sense of perspective, but with the added comfort that the ground of one's hope, and peace, reaches farther than can ever be grasped.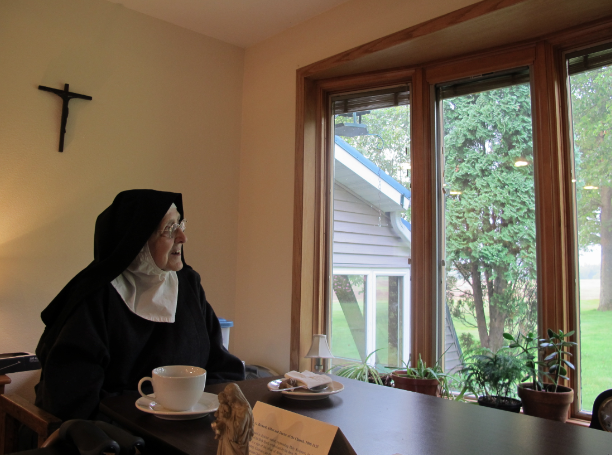 Recent Issues
November 2023
October 2023
July 2023
May 2023
January 2023
December 2022
October 2022
September 2022
July 2022
May 2022
April 2022
March 2022
January 2022
December 2021
November 2021
October 2021
June 2021
May 2021
April 2021
February 2021
January 2021
December 2020
October 2020
September 2020
August 2020
July 2020
June 2020
May 2020
April 2020
March 2020
February 2020
January 2020
December 2019
November 2019
October 2019
September 2019
August 2019
July 2019
May 2019
April 2019
March 2019
January 2019
December 2018
November 2018
October 2018
September 2018
August 2018
July 2018
June 2018
May 2018
April 2018
March 2018
February 2018
January 2018
December 2017
November 2017
October 2017
September 2017
June 2017
May 2017
April 2017
March 2017
February 2017
January 2017
December 2016
November 2016
October 2016
September 2016
August 2016
July 2016
June 2016
May 2016
April 2016
March 2016
February 2016
January 2016
December 2015
November 2015
October 2015
September 2015
August 2015
July 2015
June 2015
May 2015