God's Joy
"I saw that God rejoices that He is our Father, God rejoices that He is our Mother, and God rejoices that He is our true Spouse and that our soul is His beloved wife. And Christ rejoices that He is our Brother, and Jesus rejoices that He is our Savior. These are five high joys, as I understand, in which He wishes that we rejoice." (Ch 52)
Throughout her showings, Julian was taught that joy is the greatest flourishing of human life. God created us out of joy, so that we would enjoy Him and share in the joy which is the Trinity. Julian's reflections on the joy of God—the five ways in which God rejoices in us—correspond to the five ways in which Julian saw Christ suffering in His Passion—as father, mother, spouse, brother and savior. But they also represent the ways in which God has worked from eternity to complete us and to bring us into Himself.
And our response to this joy of God as the Holy Spirit works in us? Julian writes that our response to those "five high joys" is that we are to be "praising him, thanking him loving him, and endlessly blessing him." (Ch 52)
This rejoicing should describe the whole Christian life in general, as Fr Robert Llewelyn pointed out in Our Duty and Our Joy. This does not mean that we can expect never to feel hardship or sorrow, but rather that our whole character is turned to God in a trust that is able to rejoice, and rejoice as the highest expression of trust—recognizing that this is only possible because of the mystery of God at work in us and through us.
"...suddenly the Trinity almost filled my heart with joy. And I understood that it shall be like that in heaven without end for all that shall come there." (Ch 4)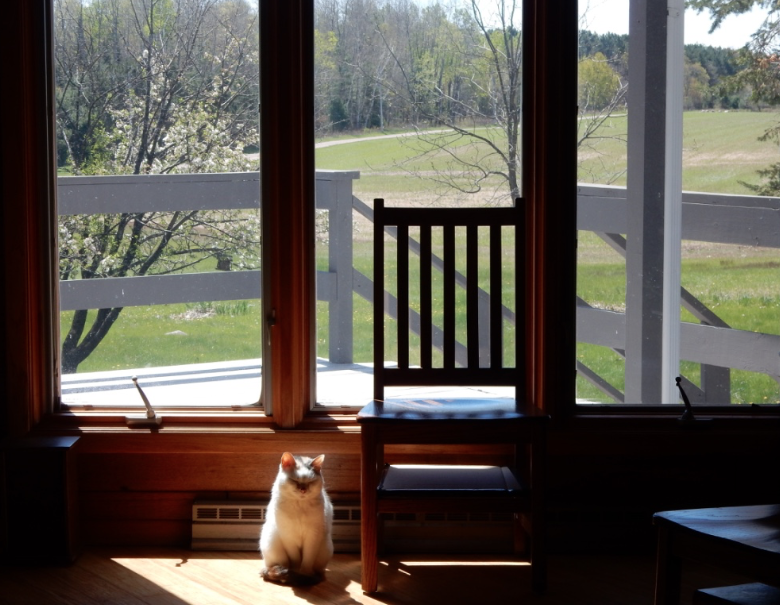 Recent Issues
January 2023
December 2022
October 2022
September 2022
July 2022
May 2022
April 2022
March 2022
January 2022
December 2021
November 2021
October 2021
June 2021
May 2021
April 2021
February 2021
January 2021
December 2020
October 2020
September 2020
August 2020
July 2020
June 2020
May 2020
April 2020
March 2020
February 2020
January 2020
December 2019
November 2019
October 2019
September 2019
August 2019
July 2019
May 2019
April 2019
March 2019
January 2019
December 2018
November 2018
October 2018
September 2018
August 2018
July 2018
June 2018
May 2018
April 2018
March 2018
February 2018
January 2018
December 2017
November 2017
October 2017
September 2017
June 2017
May 2017
April 2017
March 2017
February 2017
January 2017
December 2016
November 2016
October 2016
September 2016
August 2016
July 2016
June 2016
May 2016
April 2016
March 2016
February 2016
January 2016
December 2015
November 2015
October 2015
September 2015
August 2015
July 2015
June 2015
May 2015