Our utmost bliss
In Chapter 77 Julian makes what might be the most challenging sentence of the Showings:
"to be perfectly like our Lord is our true salvation and our utmost bliss."
To be like our Lord perfectly already demands that we be aware what our Lord is like. What is this likeness we are aiming for? Do we think it looks like an earthly ideal—like something we can measure by doing certain things or not? Do we think it looks like a certain kind of relationship, perhaps based on one we idealize? How do these ideas change how we approach the question of likeness or of salvation?
This particular statement about salvation comes immediately after Julian has described the balance of utmost courtesy and utmost friendliness God has toward us. Julian is not describing someone who is going to throw us out if we somehow don't dot all our i's or cross all our t's, or worse. As she writes in chapter 51, when beginning to understand how God "regards us in our own sin," she sees that "only suffering blames and punishes, and our courteous Lord comforts and succors; he is always gladly regarding the soul, loving and longing to bring us to bliss." As she repeats in chapter 77, this is a presence that always wants to heal, comfort, make safe, and restore.
This degree of kindness and respect can be hard to match, especially if we are convinced that other people have to shape up before they can have any courtesy from us. But Julian never indicates that God withholds either courtesy or friendliness, only that our own condition or our fixation on others' sins, prevents us from perceiving it in fullness. Might being like our Lord mean, at the very least, that just as God has chosen to stand in solidarity with us in Christ, we who are sinners then also stand in solidarity with other sinners—and not as an undifferentiated mass of humanity, but as individuals we encounter each day?
"If we do not know how we shall do all this," Julian writes, "let us ask our Lord and he will teach us; for it is his own delight and his glory."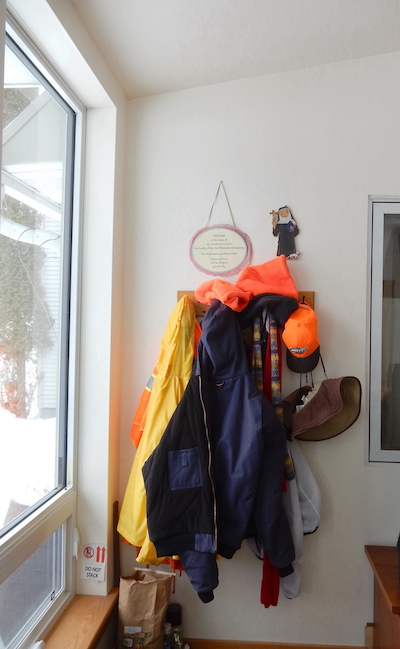 Recent Issues
November 2023
October 2023
July 2023
May 2023
January 2023
December 2022
October 2022
September 2022
July 2022
May 2022
April 2022
March 2022
January 2022
December 2021
November 2021
October 2021
June 2021
May 2021
April 2021
February 2021
January 2021
December 2020
October 2020
September 2020
August 2020
July 2020
June 2020
May 2020
April 2020
March 2020
February 2020
January 2020
December 2019
November 2019
October 2019
September 2019
August 2019
July 2019
May 2019
April 2019
March 2019
January 2019
December 2018
November 2018
October 2018
September 2018
August 2018
July 2018
June 2018
May 2018
April 2018
March 2018
February 2018
January 2018
December 2017
November 2017
October 2017
September 2017
June 2017
May 2017
April 2017
March 2017
February 2017
January 2017
December 2016
November 2016
October 2016
September 2016
August 2016
July 2016
June 2016
May 2016
April 2016
March 2016
February 2016
January 2016
December 2015
November 2015
October 2015
September 2015
August 2015
July 2015
June 2015
May 2015