Part of each other
Turn over the rocks of official world history, and a great deal of the slimy stuff underneath would represent the compound, cascading effects of the inability to admit a fault. This is toxic stuff. At a low level it could be merely adolescent, but even though it is only the "little foxes" that are spoiling the vines, the spoiled vines eventually lead to starvation and untold other disasters. Just as with any act of goodwill, there is no act of negligence or injustice that does not ripple outwards and repeat itself.
In Chapter 46 of St Benedict's Rule, we are offered a simple method of accountability, for the sake of growth into responsibility and freedom, and the building of mutual trust. This is the "satisfaction," a gesture of admission that we have failed in some way. In modern practice the satisfaction is, generally, even smaller and more discreet than what Benedict prescribed, and often enough nobody else notices it but ourselves. In any event, the offering of this gesture immediately frees us from the temptation to brood over our failure, and releases us to continue trying. The offering of the satisfaction, the claiming of our own fallibility and our offering of amends, has the added benefits of obviating anyone's temptation to judge us for a failing they may have witnessed, and of witnessing to the community that we live in trust of each other.
So here we have these chapters of grace, inviting us to truthful self-knowledge and compunction (something about which Julian has a lot to say), to assist us to admit our communal or liturgical faults, however slight, and to make amends. The key word in this chapter is "negligence", which is a particularly pestiferous form of self-absorption. So if one should find oneself at fault again but deeply annoyed at having to make the small satisfaction Yet Another Time, tempted to let it pass without acknowledgement, that is the time to do it quickly and take the opportunity for immediate spiritual first aid.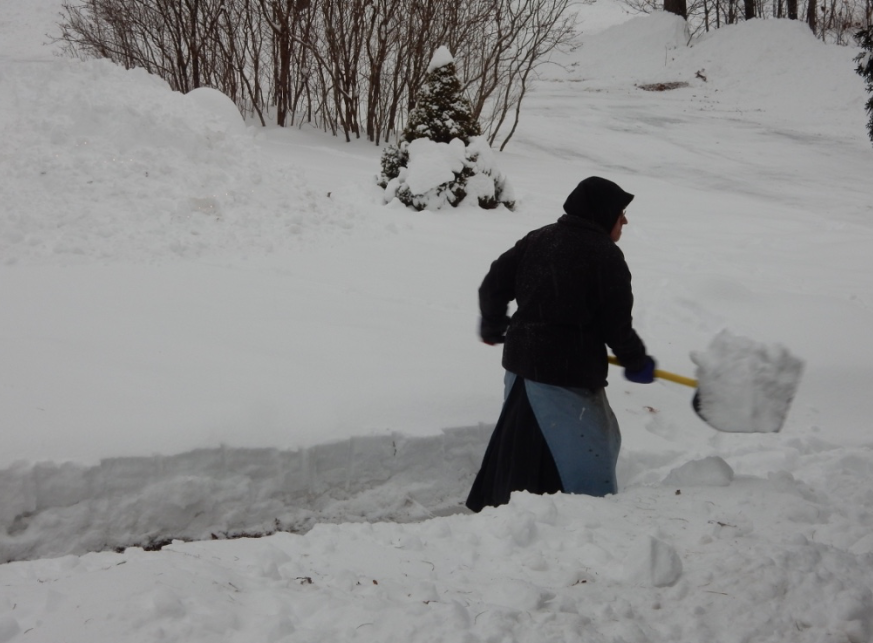 Recent Issues
November 2023
October 2023
July 2023
May 2023
January 2023
December 2022
October 2022
September 2022
July 2022
May 2022
April 2022
March 2022
January 2022
December 2021
November 2021
October 2021
June 2021
May 2021
April 2021
February 2021
January 2021
December 2020
October 2020
September 2020
August 2020
July 2020
June 2020
May 2020
April 2020
March 2020
February 2020
January 2020
December 2019
November 2019
October 2019
September 2019
August 2019
July 2019
May 2019
April 2019
March 2019
January 2019
December 2018
November 2018
October 2018
September 2018
August 2018
July 2018
June 2018
May 2018
April 2018
March 2018
February 2018
January 2018
December 2017
November 2017
October 2017
September 2017
June 2017
May 2017
April 2017
March 2017
February 2017
January 2017
December 2016
November 2016
October 2016
September 2016
August 2016
July 2016
June 2016
May 2016
April 2016
March 2016
February 2016
January 2016
December 2015
November 2015
October 2015
September 2015
August 2015
July 2015
June 2015
May 2015